2022 Ford F-150 in Vaughan, Ontario

2022 Ford F-150 in Vaughan, Ontario
The Ford F-150 is one of the most popular light-duty pickup trucks on the market. The 2022 Ford F-150 capability and style features have greatly contributed to its popularity. This truck has a powerful engine with relentless power and is among the best in class for towing heavy loads. At Pine Tree Ford, we are proud to have a wide inventory of vehicles that includes the 2022 Ford F-150. The F-150 pickup truck is available in multiple body styles and bed sizes, housing a mix of tech and capability features.
2022 Ford F-150 Performance
The Ford F-150 is a full-size pickup truck with impressive powertrains that include V6 and V8 engines and a hybrid option. The base engine is a 3.3-litre V6 with a power output of 290 horsepower and 265 lb-ft of torque. Other powertrains include the 2.7-litre EcoBoost V6 engine with 325 horsepower and 400 lb-ft of torque and the 5.0-litre V8 with 400 horsepower and 410 lb-ft of torque. The twin-turbocharged engines include a 3.5-litre EcoBoost V6 generating 400 horsepower and 500 lb-ft of torque, a 3.5-litre EcoBoost V6 engine combined with an electric motor to generate 430 horsepower and 570 lb-ft of torque, and the high-output 3.5-litre V6 engine with 450 horsepower and 510 lb-ft of torque. Every engine variant is coupled with a 10-speed automatic transmission. The base V6 engine and twin-turbocharged V6 engines are designed for acceleration, and the V8 is engineered for authoritative towing power. The 2022 Ford F-150 off-roading capability stems from its instant torque and a standard all-wheel-drive system. The trucks are equipped with thick skid plates to cover significant components to avoid damage when manoeuvring in rugged terrain. The maximum towing capacity of this capable truck is 14,000 pounds, and the maximum payload is 2,238 pounds, making it one of the most high-performing pickups in its segment.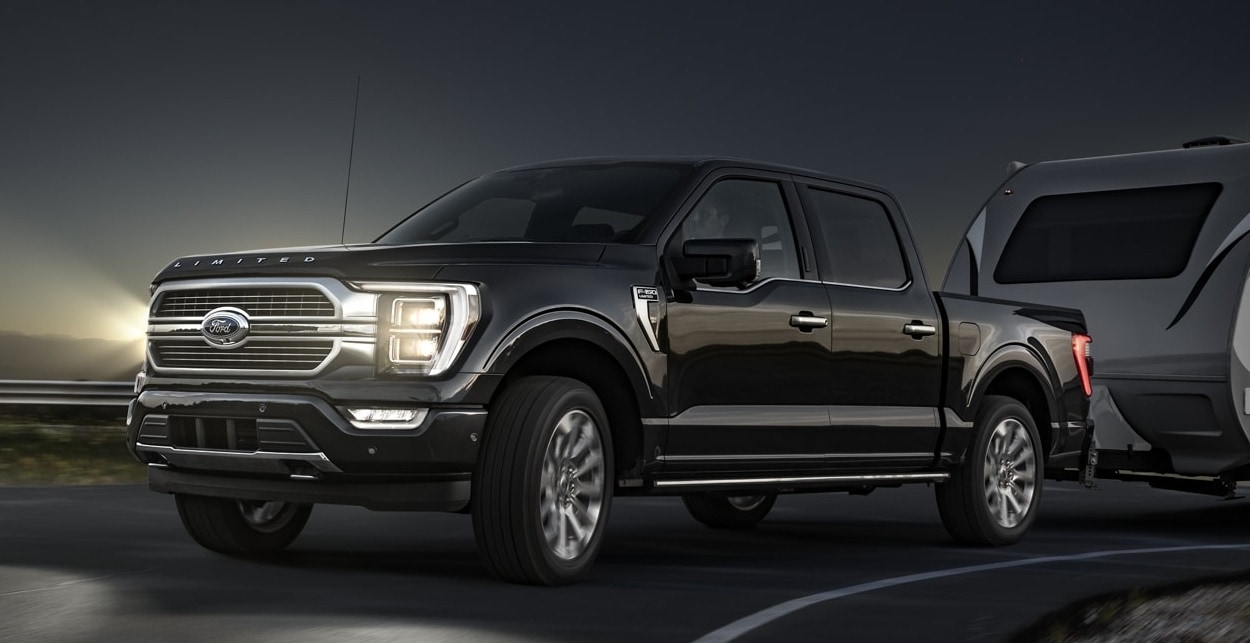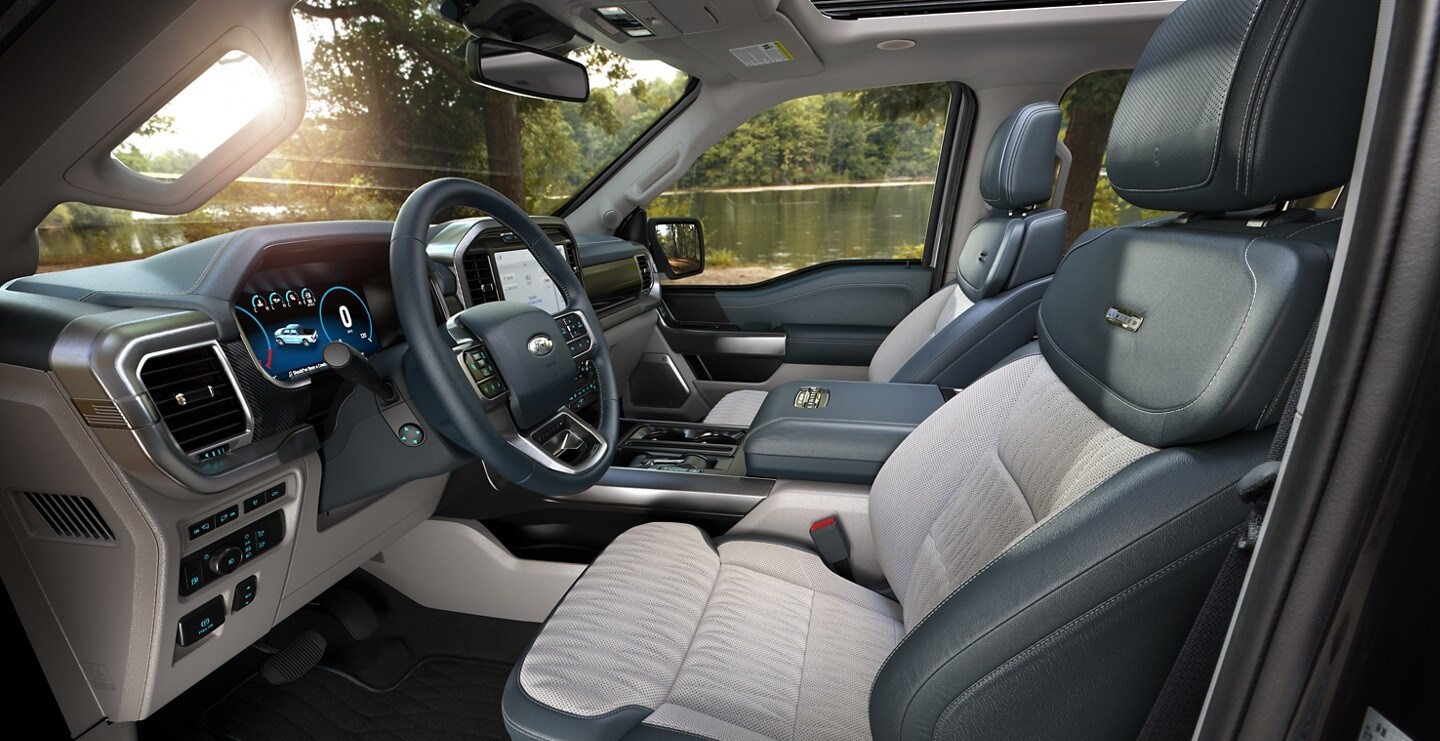 Contact Us to Learn More!
Our dealership in Vaughan, Ontario, is committed to bringing you quality vehicles at great prices and providing you with excellent customer service. If you're interested in purchasing the 2022 F-150, reach out to us today. We'll help you secure financing and a flexible payment plan that will make this pickup more affordable than ever. You can also trade-in your old vehicle and use its value towards your purchase. Contact Pine Tree Ford today to learn more about the 2022 Ford F-150!
Make an Inquiry