2022 Ford Electric Lineup in Vaughan, ON

2022 Ford Electric Lineup in Vaughan, ON
Ford is making huge strides in electric automation, as it boasts some of the most compelling and popular electric vehicles on the market. Pine Tree Ford Lincoln is proud to offer these new Ford electric vehicles to consumers based in our home of Vaughan, Brampton, Barrie, Richmond Hill, King City, and Woodbridge. Get acquainted with our 2022 Ford electric lineup below or in person at our dealership and contact us for further details.
2022 Ford Electric Lineup

---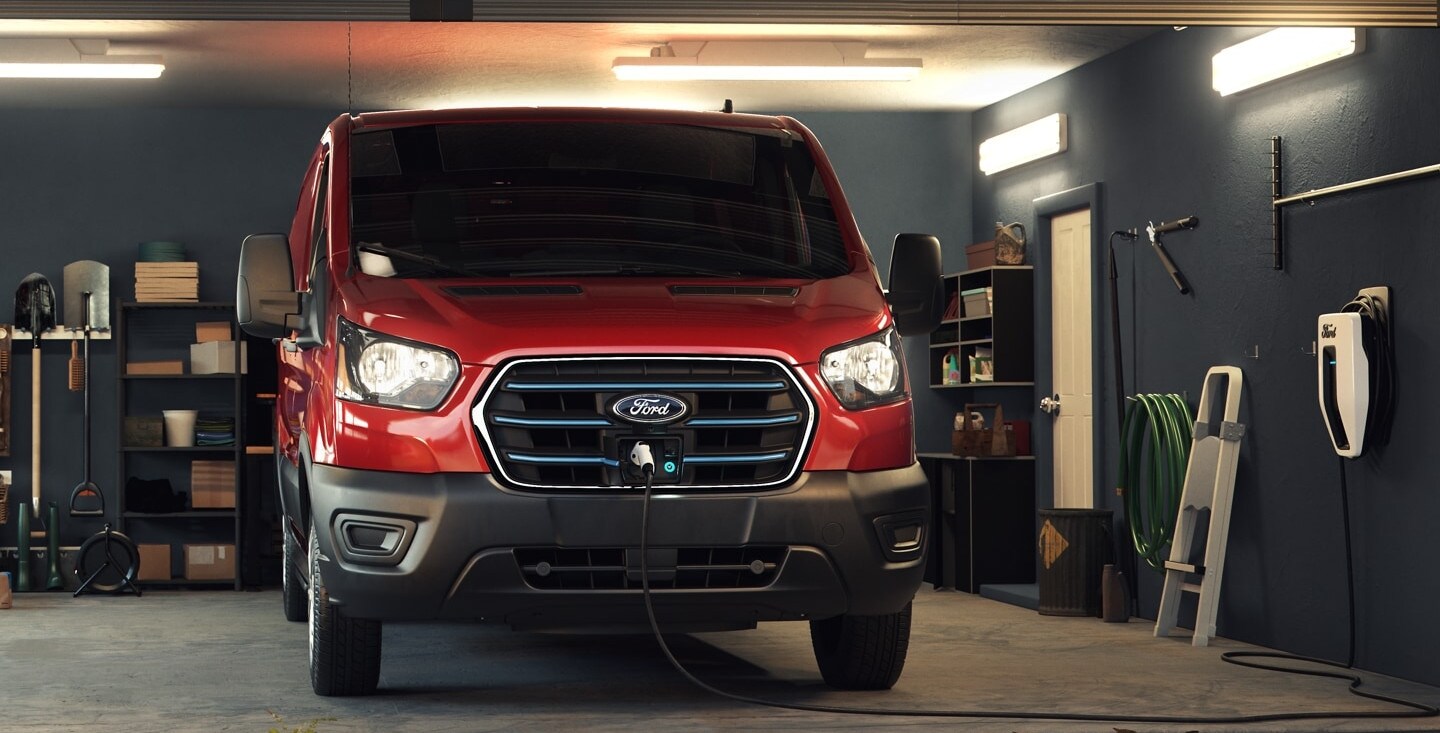 Ford's popular, long-running cargo van is now available with an electric powertrain, as the all-new E-Transit boasts a 68-kWh battery and an electric driving range of over 200 km. You can also configure the Ford E-Transit with one of three available roof heights and body lengths for enhanced and personalized cargo capacity.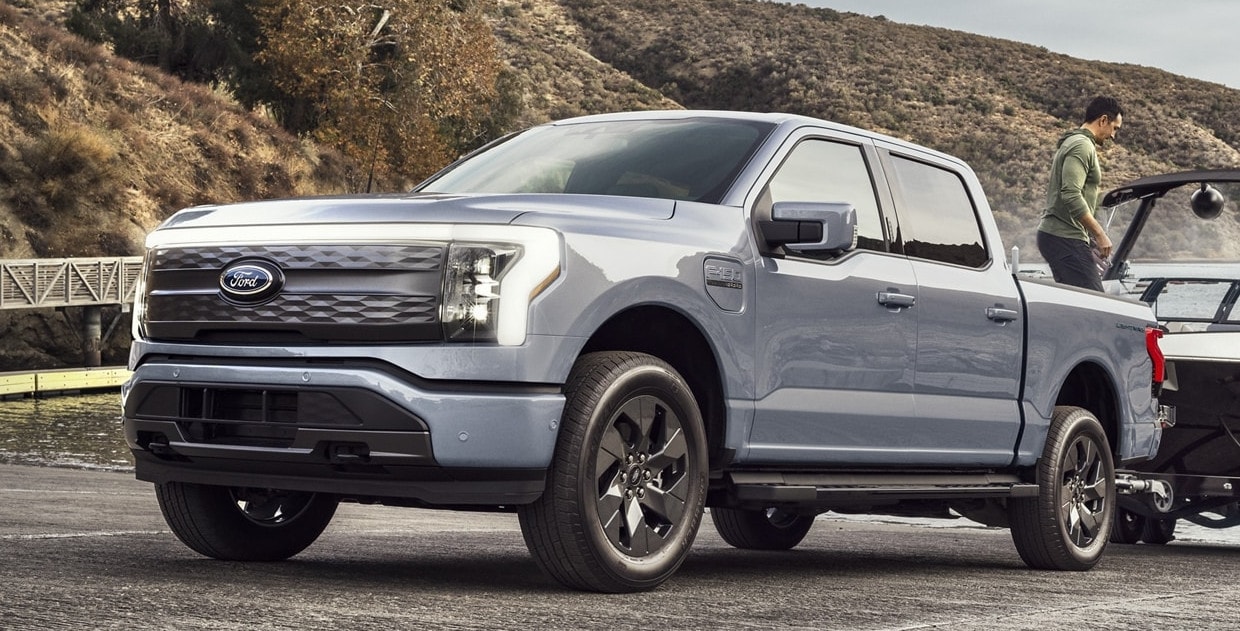 The F-150 Lightning joins our new inventory with everything you would expect of its gas-powered counterpart, in addition to a stylish design with a futuristic front end. Indeed, this new electric Ford truck's battery-powered hardware gives it a solid towing capacity of up to 10,000 km and a generous electric driving range of over 500 km.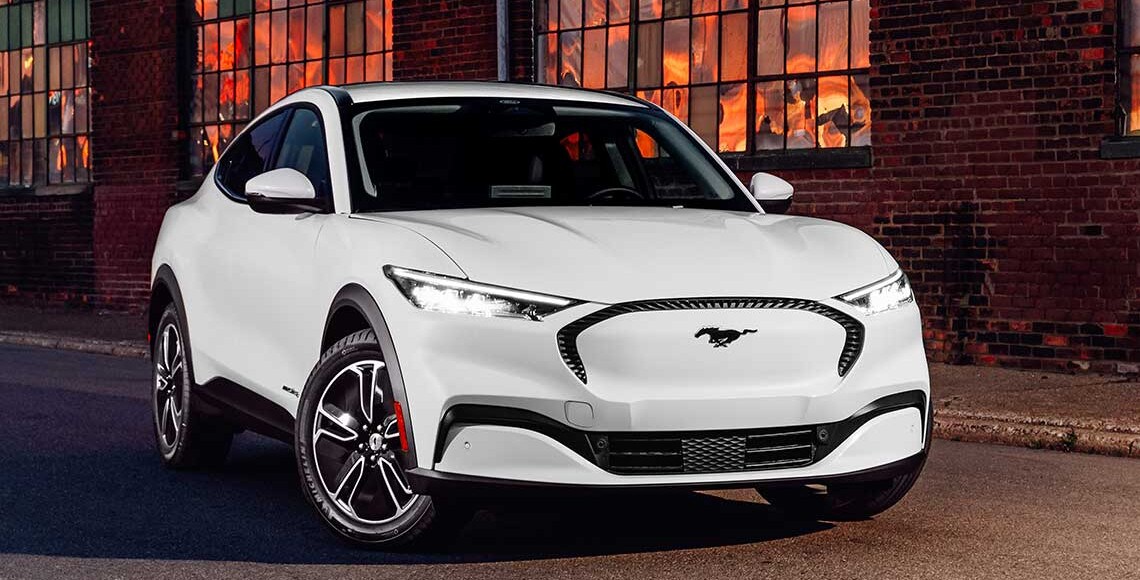 The Mach-E sees Ford produce an all-electric take on the iconic Mustang. This all-electric SUV offers 70- or 91-kWh battery options, well over 260 standard horsepower, and swift acceleration in every one of its trims, so you can enjoy performance that's worthy of the Mustang name, just in a larger, all-electric package.
Charging Tips
Ford makes charging your electric vehicle on the road easy, as you can rely on your car's technology to find the nearest public charging station. With the locations of nearby DC fast-charging stations at your fingertips on the go, you can take the wheel knowing a charge is never far away if you need one.
Charging at home is easy with your electric Ford, as it's compatible with 120- and 240-volt outlets. Most drivers leave their electric cars to charge overnight, but to keep from overcharging or tarnishing your battery, we recommend taking advantage of your Ford's technology and setting your preferred charging times and levels through your infotainment system.
The FordPass charging network simplifies your automotive experience, as it provides you with access to the largest public charging network in North America. Indeed, once you've activated your FordPass app and its connected services, you'll enjoy two years of access to over 13,500 public charging stations across the continent, so you can embark on short and long trips knowing a charge is always near.
Contact Pine Tree Ford Lincoln
You can get greenlit for your auto loan on any one of these attractive electric models online through our user-friendly credit application. For more on our 2022 Ford electric cars and how you can get pre-approved for financing before your next purchase, contact our Pine Tree Ford Lincoln dealership in Vaughan today.
Make an Inquiry
* Indicates a required field