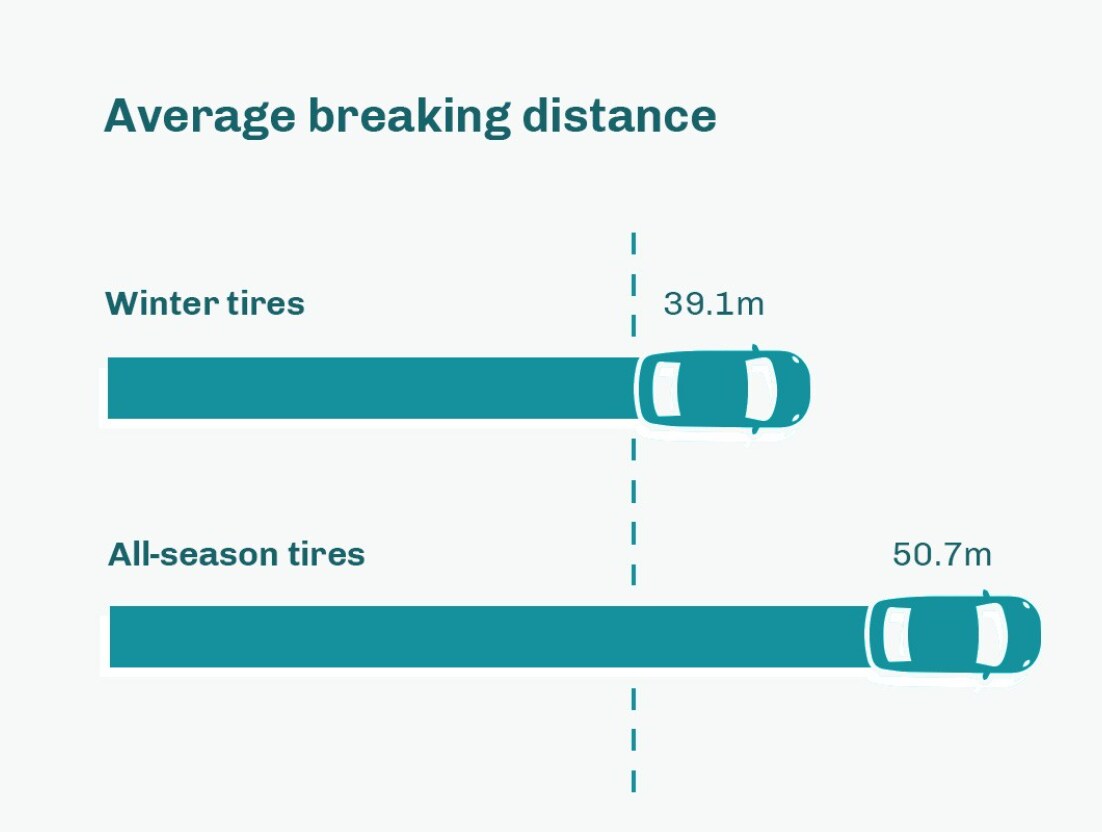 In comparing All Season and Winter tires the compounds that make up the tire and the cut of the treads make the majority of the difference. An all season tire is made of harder compounds which get hot and stick to asphalt in temperatures above 7 degrees Celsius.
Conversely, Winter tires are made to still stick and get traction when the temperatures are below 7 degrees Celsius. Also Winter tires have different tread pattern on the tires. These tread patterns are better for grip also in the colder temperatures.

These major differences effect the stopping distance immensely and make having Winter tires in our Canadian climate very important.